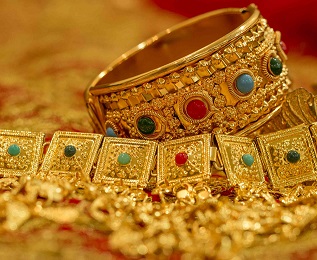 Many people think that buried treasures are not real. However, numerous hoards have been found over the years. This article is about five of the largest treasures ever discovered. They have two things in common: they are super precious and all of them were discovered by chance.
Saddle Ridge Hoard
The Saddle Ridge Hoard consists of 1,427 gold coins. It was discovered in 2013 on a private property in Sierra Nevada, California by a couple while walking their dog.
The couple wanted to remain anonymous. They also didn't disclose the exact location of the find. They didn't want anyone trespassing on their property looking for more gold. All we know is that the land is located somewhere in Gold Country, not far from the site of the California Gold Rush.
Most of the coins are $20 pieces. They were minted between 1847 to 1894. They are in a good condition although they were buried inside eight rusty metal cans. This treasure is estimated to be worth $10 million dollars.
Staffordshire Hoard
Staffordshire Hoard is the largest Anglo-Saxon hoard made from precious metals. It was discovered on a farm in the UK by a metal detectorist who was scanning a newly plowed field.
It contains around 3,500 pieces. In total, gold items weigh 11 lb. (5.1 kg) and silver ones weigh 3 lb. (1.4 Kg). Many of the items are small; they weigh less than 3 grams (0.096 ozt). They are broken or bent.
The treasure doesn't include neither jewelry nor coins. The collection could have belonged to a warrior. It consisted entirely of fragments of military gear such as sword pommels and sword-hilt fittings. Out of the entire 3,500 pieces, only three are non-martial (three crosses). The value of this treasure is estimated to be around $4.2 million.
Hoxne hoard
The Hoxne Hoard was discovered on a farm in Hoxne, the UK in 1992. Peter Whatling, a farmer who worked there, lost a hammer. He asked his friend Eric Lawes to help look for it using his detector. But he found silverware and gold jewelry. They notified the authorities who sent a team of archeologists to examine the area.
After the excavation was done, archeologists declared that the treasure consisted of 14,865 items, ranging from coins, jewelry to tableware. All of the relics were buried inside a wooden chest that decayed almost completely. Its size is estimated to be 23.6×17.7×11.8" (60×45×30 cm).
The majority of the items were made from precious metals. In total, artifacts made from gold weigh 7.7 lb. (3.5 Kg) and those made from silver weigh 52.4 lb. (23.75 Kg). The Treasure Valuation Committee valued it at $4.7 million.
The hoard is displayed at the British Museum along with the cheap hammer that led to the discovery!